A Yoga Retreat, a Family Reunion, or a Gathering of Friends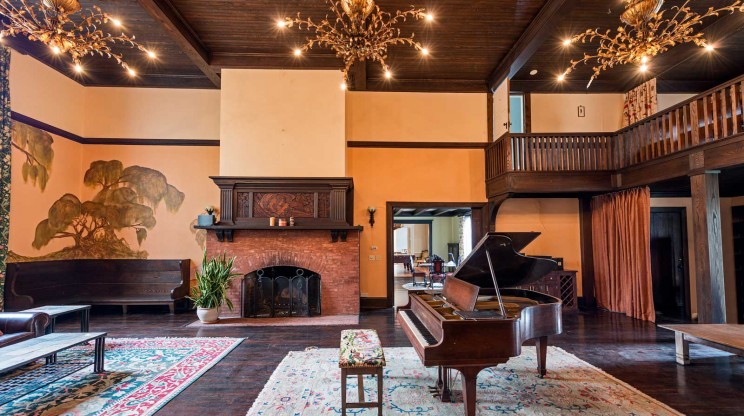 The Ballroom is the perfect room for yoga, musical or theatrical performances, and/or group gatherings. Rent The Taggart House, and for a slighly higher fee, get use of The Ballroom for your family reunion, corporate retreat, yoga retreat, or gathering for any occasion.
The Taggart House is situated on 3 manicured acres overlooking the Housatonic River and the Berkshire Mountains. Located only a block from downtown Stockbridge, where the Lion's Den Tavern has live music 7 days a week, only 2 miles to Stockbridge Bowl (the lake), and only 5 miles to Tanglewood.